Expormim's Moixent showroom.
In 1984 an Indonesian ban on the exportation of raw materials caused La Exportadora to once again reassess its business model. A joint venture was signed with an Indonesian supplier who would export semi-finished wicker products to Moixent, where they would then be completed. La Exportadora enjoyed increasing sales as well as demand from emerging markets: the Caribbean, Africa and Polynesia. New production plants opened in Spain and the company adopted a fresh moniker – Expormim (an abridged and more fitting variant of La Exportadora del Mimbre).
With over 50 years of revolutionary industry experience, Expormim has constantly, and astutely, adapted and flexed its product portfolio according to changing consumer tastes and market demands. Never losing sight of quality or its values, Expormim worked with the rise of erratic and excessive consumer culture and dealt graciously with the notion of rattan as passé (synthetic rattan was instead used for outdoor furnishings).
Thankfully, now in its third generation, Expormim is once again able to invest in the use of rattan, an elegant and prized material. A gradual positive shift in consumer mindsets is placing less emphasis on throwawayism and greater value on heritage, longevity and sustainability.
Select Expormim products:
Fontal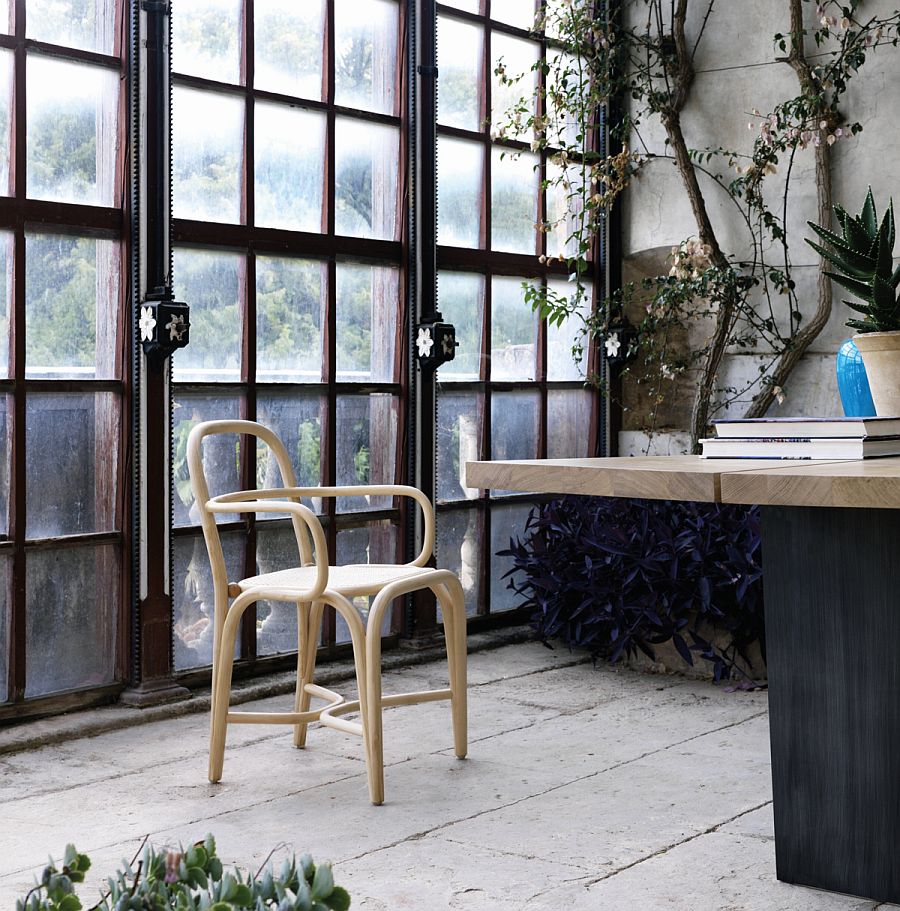 Designed by Oscar Tusquets Blanca, Fontal reclaims rattan as a distinguished and proud handcrafted material.
Lapala
Designed by studio Lievore Altherr Molina, Lapala beautifully redeems the distinctive Mediterranean braided chair.
Twins
Designed by Alberto Sánchez of Mut Design, these two armchairs are endearing twins. With similar genetics and complementary characteristics, both chairs make use of a new technical fabric.
Nautica
A contemporary hanging seat, Nautica, by Mut Design, pays homage to a piece created by Expormim in the 1970s.
Frames
Designed by Jaime Hayon, Frames meshes craft, style and clever innovation, bringing traditional outdoor rattan furniture inside.
Tina
Designed by Benedetta Tagliabue of EMBT, the Tina armchair has an organic shape and natural weave that epitomises the art form of wickerwork.
This writer visited Expormim's Moixent showroom in July 2015 as part of a Sunny Design Days Spanish blog tour, an enterprise organised by RED (a nonprofit conglomeration of Spanish design companies). Details on Sunny Design Days, RED and the tour are available here.
Words and Images courtesy of Gerard McGuickin at Walnut Grey Design
All images © 2015 EXPORMIM S.A.